---
Today in 1926, Graham Greene started working as a sub-editor on The Times – a job that honed the prose style of Brighton Rock (1938). Today, though, the agreeable, sleazy resort has lost its old Regency charm, says Roger Lewis

Brighton, traditionally a place of licence and liberty, reliably used to get people's juices flowing.
It was John Betjeman's favourite resort, which he first visited in 1918. He never forgot the 'tea shops with warming pans', the esplanade, public gardens, Pierrot shows, boating pools and elegant, wrought-iron bandstands. 'Old ocean's bauble!' he said. 'Glittering Brighton'.
The epithet must have been remembered by Graham Greene, who, at the start of Brighton Rock, describes the boisterous holidaymakers stepping from crowded railway carriages into 'fresh and glittering air'.
John Piper drew the cream stucco terraces and crescents, the verandas and bow windows fitted with curved glass panes. The town has a distinct Regency beauty – capped by the oriental fantasy of George IV's Royal Pavilion, built by Nash in the post-Napoleonic period at a cost of £502,000 and sold by Queen Victoria to Brighton's Town Commissioners in 1850. The interiors are a lavish red and gold. The wall coverings and lamps abound with dragon motifs, bamboo and lotus flower shapes. It is an imperial fantasia – Indian pagodas, domes and ornamental arches, which can also be found elsewhere in Brighton. The Palace Pier, home to a ghost train and helter-skelter, is crammed with wooden gazebos, ornamental kiosks and octagonal toll booths. It could be Jaipur.
The theatricality of the place attracted theatrical residents. Binkie Beaumont, the impresario, Terence Rattigan, the playwright, and Dougie Byng, the transvestite revue artiste, lived in Brighton, as did Gilbert Harding, Max Miller and Dora Bryan. Dora, indeed, owned the Clarges Hotel, situated on Marine Parade. It was used as the location for Carry On Girls, where Robin Askwith, playing a press photographer, takes saucy pictures on the beach. The Palace Pier, incidentally, is the scene of the jolly works outing in Carry On at Your Convenience, when Kenneth Williams asks Charles Hawtrey if he'd like to have a winkle.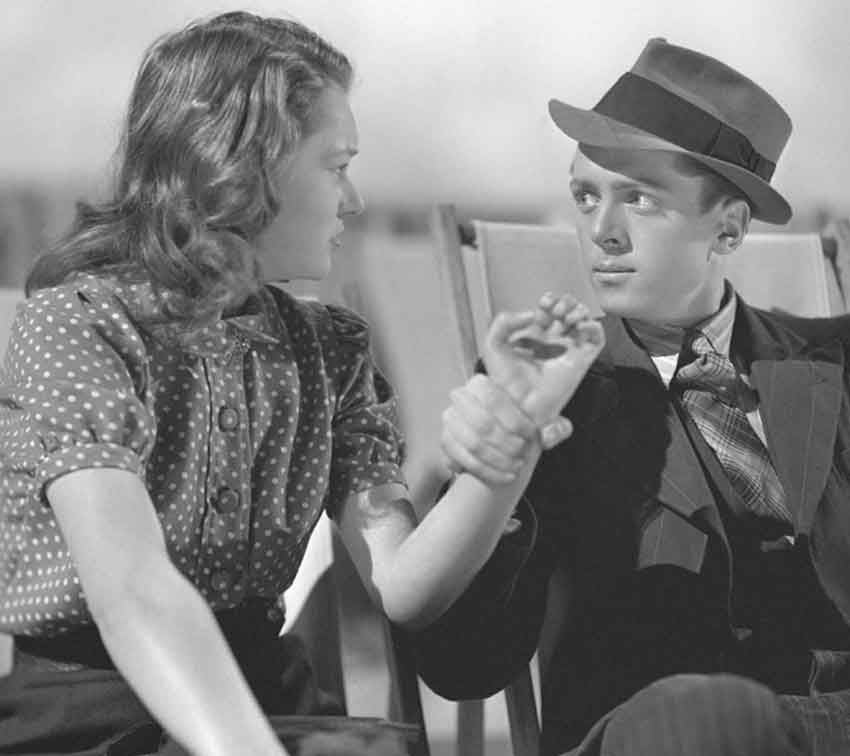 The most illustrious inhabitant of Brighton has been Laurence Olivier, who became Lord Olivier of Brighton, and knocked together two houses in Royal Crescent. 'Success,' he always maintained, 'smells like Brighton' – by which he must have meant the ozone and iodine seaweed reek; the oyster tang; the suggestion of salty sex.
It is an image enlarged on by John Osborne, who said, 'If I were to choose a way to die, it would be after a drunken, fish-eating day, ending up at the end of the Palace Pier … To shudder one's last, thrusting, replete gasp between the sheets at 4 and 6 o'clock in Brighton would be the most perfect last earthly delight.'
I wonder if any of these notable personalities would say or feel the same way today. I hadn't been to Brighton myself for 30 years, not since I lunched there in Regency Square with Cyril Ray, the wine scholar, and Keith Waterhouse, back in my Oxford days. When I went back for a weekend last October, I was horrified by all the changes I noticed.
What I'd particularly remembered was the ramshackle and abandoned West Pier, which I'd hoped would be restored but was subsequently ravaged by fire. Have you seen what they've put there now? There's an absurd floating doughnut thing, named the i360, a pod that rises up and down on a sturdy 530-foot shaft. It is a gimmick and reminded me of nothing so much as a gigantic version of a surgical instrument, as illustrated in a textbook about the rectum and anus, their diseases and treatment.
Of course, Brighton first caught on as a resort in the 18th century when a Dr Russell published his Dissertation on the Use of Sea Water in Diseases of the Glands. Now, however, instead of distressed gentlefolk and valetudinarians, such as Cyril, Keith and me, sitting in shelters and gazing at the shingle beach, Brighton is overrun with students.
Since 1992, the University of Brighton – Brighton Polytechnic as was, and, before that, Brighton College of Arts – has pumped 21,655 students into the place annually, plus 2,700 staff. The plate-glass University of Sussex, a mile or two away in Falmer, accounts for another 17,000 students hanging about. There's a British and Irish Modern Music Institute and innumerable independent colleges and language schools responsible for yet more student numbers. It's depressing – the thought of all these student loans, which will never be paid back.
I saw this happen when a university was imposed on Falmouth, in Cornwall. The entire atmosphere of the place changed. Here in Brighton, likewise, houses are chopped up into dozens of flatlets, commanding vast rents. Cheap eateries run by lesbian vegans open up. There are shops selling ethnic tat. Graduates with pink hair, who stink of patchouli and who'll never finish their theses, set up stalls in the street selling homemade earrings and unwanted long-playing records, which they call 'vinyls'. Items of clothing dating from the Sixties and Seventies, are now called 'vintage' garments, and command high prices. There are derelicts in doorways.
There is an air of purposeful neglect in Brighton – a bleak despair, rather than Graham Greene's agreeable sleaziness, represented by what they've done to the architecture, and by the fact that the gorgeous Brighton Belle train was crassly discontinued as long ago as 1972.
Anything Regency has had to fight to survive. The Royal Colonnade (1823), adjacent to the theatre, was lost to road-widening schemes. Of the 11-acre Churchill Square shopping-centre precinct, Pevsner said, 'Nothing can compensate for the full ghastliness of this building.' Cheaply-built concrete slabs and high-rise blocks prevail. The palatial Bedford Hotel caught fire the night before it was to be listed and is the site of a Holiday Inn.
We went for a drink at the Grand, the nine-storey Italianate hotel, a forest of marble columns and ornate plasterwork ceilings, which opened in 1883 and was bombed by the IRA in 1984. There is no longer a formal restaurant; only a 'seafood bar' and an 'all-day dining' lounge. Is this the future? I went inside Albert Waterhouse's glorious terracotta Metropole (1890), now the Hilton. Gone are the ballrooms, dining rooms, smoking rooms and winter gardens. There is a big open-plan bar with ketchup bottles and mayonnaise sachets set out on the rustic tables. There is a 'wellness centre', or spa.
The sea front, dominated by the brutalist Brighton Centre, a conference venue, is a busy main road, impossible to cross. The Lanes, the famous area of pedestrianised alleys, is empty, save for shops selling wedding rings and replica guns. There are no antiquarian bookshops or print shops; nowhere quirky selling engravings, aquatints or weather vanes. There are, however, plenty of West End chain stores, offering imported shoes and fancy chocolates, scents and colognes.
English's, the fish restaurant, seemed to have fewer swags and less plushness and was more streamlined than I remembered. My oysters were all right, but eating the lemon-sole fillet on a bed of mushrooms and prosecco risotto was like swallowing a leaflet advertising humanist funerals. By now I was in such a bad mood, not helped by the woman on the next table talking loudly about her enthusiasm for Elaine Paige, that I had to take an extra dose of metformin, dapagliflozin and atorvastatin.
The only thing to perk me up was spotting a signed photograph of Leslie Crowther on the stairs, next to a framed, kindly-meant message from Judi Dench.
Roger Lewis stayed at the Mercure; tel: 020 3966 8654; double room £70