---
If I were mad enough, and depressed enough, I could write a book about the productions of Hamlet I have witnessed over the past sixty years or so. In 1961, in the then Shakespeare Memorial Theatre at Stratford-upon-Avon, I actually appeared in one, as the humblest of humble courtiers. The 'Moody' – as old actors used to call the Prince of Denmark – was played by Ian Bannen, an exceptionally pleasant man and a very fine actor in almost everything but Shakespeare. His inept performance was dismissed with contempt by the majority of the critics; as a result, Ian disappeared to London to receive succour from a priest and help from his psychiatrist. He was replaced by his understudy, whose ineptness was of a different, unintentionally hilarious, order.
This hapless individual had an ill-fitting denture containing four front teeth. One night, as he was advising the First Player to 'Speak the speech, I pray thee, as I pronounced it to you, trippingly on the tongue', the denture popped out of his mouth on the word 'trippingly' and was caught in mid-air by the First Player, with the aid of a red handkerchief which he used as a prop. The audience seemed not to notice when Hamlet turned his back on them and stuck the plate in again. They probably thought it was a subtle reference to the advanced state of dentistry in 11th-century Denmark. Bannen returned to the company after an absence of ten days. Fourteen years later, in Cambridge, I saw another Scot, also called Ian, give the finest performance of Hamlet I can remember. Ian Charleson was twenty-six at the time and on the brink of becoming justifiably celebrated. He spoke the verse beautifully and intelligently, making it sound new-minted, without resorting to supposedly meaningful pauses to demonstrate the anguished prince's thought processes. This was classical acting of a distinctly high order. Charleson captured every aspect of Hamlet's mercurial character, especially his sarcastic wit, which most actors miss out on. I praised Charleson lavishly on BBC Radio 4's arts programme Kaleidoscope, predicting – rightly, as it transpires – that Charleson would be the greatest Hamlet of his day. It is a matter of some sadness that I couldn't get to see him at the National Theatre, when he took over from Daniel Day-Lewis for six electrifying nights. He was ravaged by the illness that would soon kill him, yet he managed to summon up the necessary energy to do justice to the part he treasured above all others. So I have been informed, reliably, by discerning friends.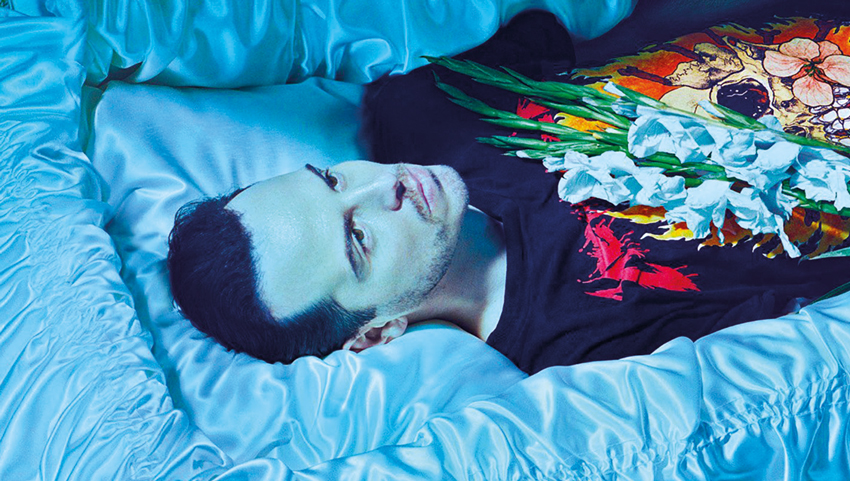 What was Charleson's secret, and why does it elude so many young, and not so young, actors who take on the arduous role as a career move? The answer is simplicity, paring things down to absolute essentials. Too many potentially good Hamlets get lost in pretentious productions, usually set in police states, like those in the former Soviet bloc. Here we go again, I groan to myself as a bugging device is secreted in Ophelia's Bible or the CCTV camera captures the Ghost behaving oddly on the battlements. Not long ago, Michael Sheen tried to hold on to Hamlet's sanity over four wearisome hours in a mental institution – which the punters could only enter via the stage door of the Young Vic, where they were inspected by ushers and programme-sellers disguised as doctors and nurses. And then there was Benedict Cumberbatch in Ruritania at the Barbican, courtesy of a director, Lyndsey Turner, who had the prince listening to his dad's voice on a wind-up gramophone.
And now comes Andrew Scott, Moriarty to Cumberbatch's Holmes, in Robert Icke's much-hyped Hamlet, which has transferred from the Almeida to the Harold Pinter Theatre until September. Scott is best in the early scenes, when he is quietly contemplative and curious about what is going on about him. There is video coverage of the latest events in Elsinore – in Danish, in a play written and acted in English – and our old chum the CCTV camera shows the Ghost come to life. The oddest scene comes when Claudius, confessing his sins to his deaf God, speaks the lines to Hamlet, who is holding a pistol. Why doesn't he shoot him? Only Icke knows. Scott gets louder and more agitated as the play progresses, with the nervy fingers on both hands working overtime. The duel is accompanied by Bob Dylan singing 'Not Dark Yet'. In a recent issue of the TLS, a reviewer referred to Robert Icke's Hamlet. That's the way it is.
Performing Hamlet is published on 23rd August by Bloomsbury.